UE3005 0-5M ultrasonic sensors measuring level of liquids
Product Description

Holykell Provide below service:
1. OEM is accept
2. 12-18 months warranty
3. long time product test, high quality guarantee
4. Any inquiry, welcome to contact Ms Jenny:
  Mail/Skpye: sales07(at)holykell.com    Cell/Whatsapp: +8613080556046
UE3005 0-5M  ultrasonic sensors measuring level of liquids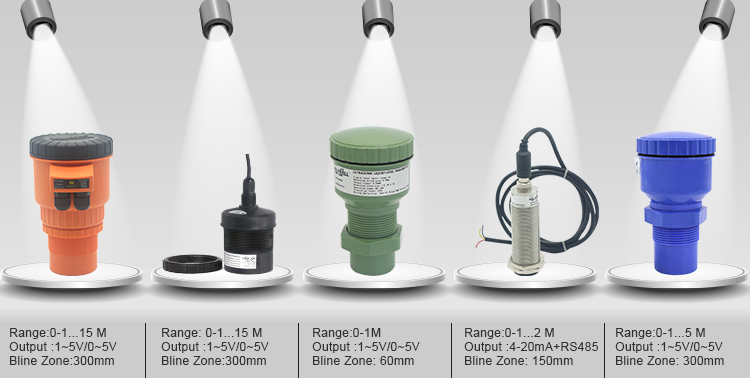 1. Profiles:
Ultrasonic Level Sensor with Indicator is a non-contact, high reliability, cost-effective, easy installation and maintenance of Level Measurement instruments. It does not have much contact with the media will be able to meet the requirements of level measurement, which was developed after years of efforts the company has a complete new generation of proprietary ultrasonic level meter. 
2. Measuring principle: 
Ultrasonic Level Sensor with Indicator emits ultrasonic pulses transmitted through the transmission medium to the measured body surface, the reflection and then return through the medium of sound propagation to the receiver transducer to measure the ultrasonic pulse from transmitter to receiver propagation in the medium of sound propagation time. Sound transmission medium according to the speed of sound, can be called from the transducer distance to the object plane to determine the material level.
3. Features: 
1) Exclusive use of the physical and sealed probe.
2) Unique probe design, the pressure to adapt to the environment 16 kg.
3) Advanced echo tracking algorithm
4) A variety of compensation mode.
5) Dot-matrix LCD, full English menu
6) Flexible measurement mode: Two Level and distance measurement mode, and it's flexible to set the reference position, so that display is more intuitive.
7) Programmable relay output
4.Specification:

Sensor

UE3005 0-5M  ultrasonic sensors measuring level of liquids

Level range

0-1.2m 

Blind Area

1m<6cm, 1.2m<8cm

Accuracy

 0.1%F.S. or 2mm (Max 1m Range); 0.25%F.S. or 3 mm 

Supply

DC12-24V/50mA, power dissipation: <1.5W

Output

Voltage: 1 ~ 5V/ 0~5V/0~10V/1~10V

Current:4 ~ 20mA/ 0 ~ 20mA (loading big than 300 ohm)

Serial port:RS485 (Modbus)

PNP, NPN, Relay output optional (Max 2 channels)

Operating Temperature

-20 ~ +60 degree C;

Relative humidity

0~95%

Working pressure

atmosphere pressure

Atmosphere pressure

IP65 (default); IP68 (custom, another exercise price please)

Installation

G1-1/2'' male or M30*1.5 male thread.

Wave beam Angle

9°

Measuring mode

H-Value-added measurement

E-D values; D-value measurement

E-H values.
5.Why Choose Our water tank ultrasonic level sensor?   
Ulltrasonic diesel level sensor are used in a wide variety of applications to detect the location of level in a process or storage vessel. These switches can be used in virtually any liquid. A complete offering of materials and mounting configurations are available to meet your application needs.
Features:
Not reliant on chemical properties of the liquid

No moving parts

Simple installation with no calibration necessary

Available in a wide variety of materials and process connections

Remote Self-test to verify operation of the electronics and sensor

Auto gain control, auto power control

over-voltage/over-current protection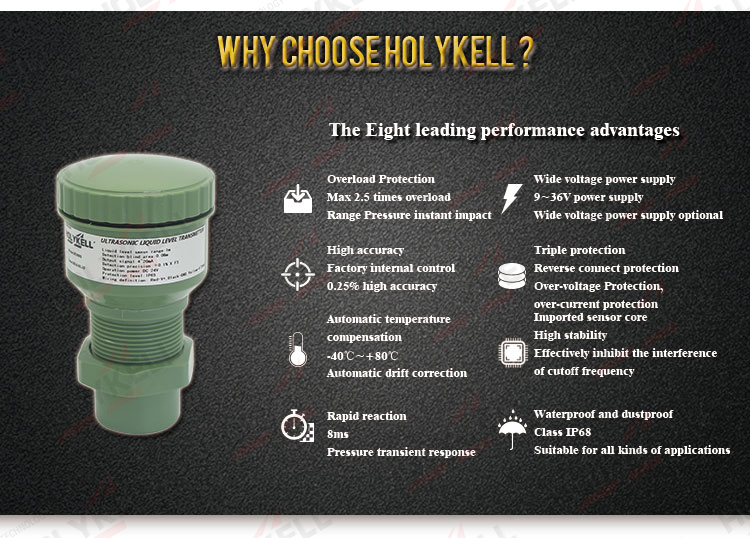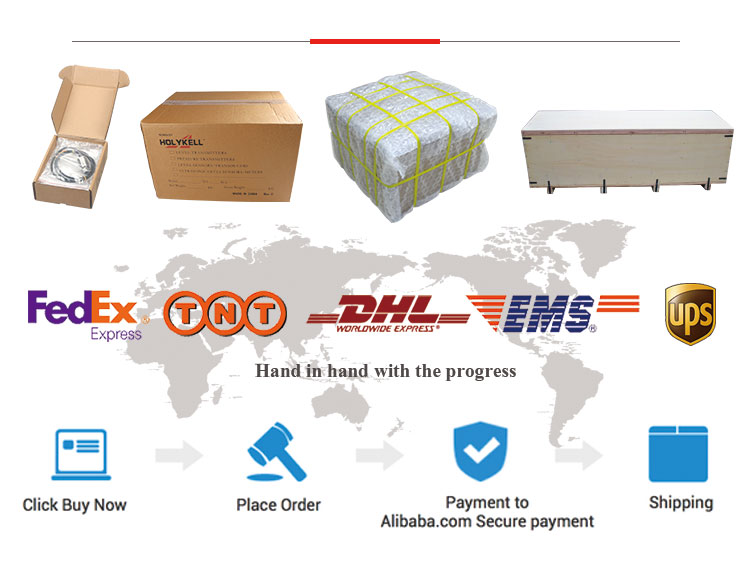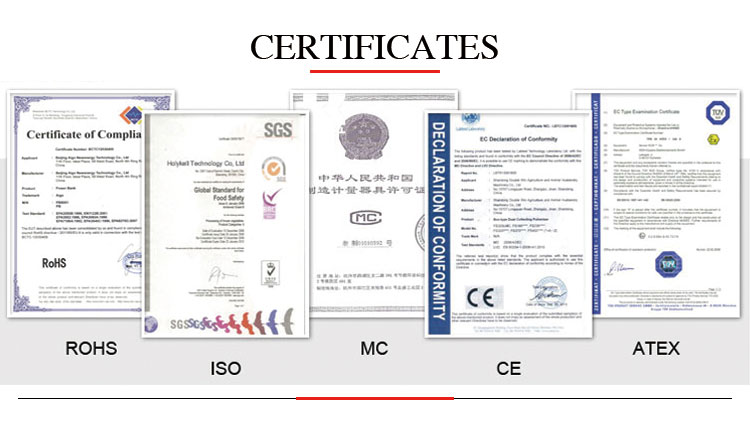 Product Categories : Level Measurement > Ultrasonic Level Measurement