HPT300-C air compressor pressure sensor for HVAC systems
Product Description
HPT300-C air compressor Pressure Sensor for HVAC systems
Why Choose and trust HOLYKELL ?

You Credit Guarantee  :
Holykell is the leading seller in this line on Alibaba trade assurance!---You can search and prove that on alibaba.  

♦ Trade Assurance: 558 Transactions, total amount is above $ USD 361,000+ 
♦ Near 50% buyers found Water Level Sensor and contact us, Holykell in 
ALIBABA
♦ View Holykell 6000+, Send inquiry 200+, Quote 400+ (half of 2017 years) 
Product Description

of pressure sensor for HVAC systems

:
HPT300-C (Pressure transducer) adopt the Flush Ceramic piezoresistive technology.  service life is 2-3 times as long as similar products. And it adopt the imported NOK O-ring seal material for use with all typical refrigerants including chlorofluorocarbons R12, R22, R123, R134a and ammonia. Widely used in refrigeration systems
How much money do you save ?
Holykell pressure sensor have above five years quality assurance . If 10pcs used for your HVAC System.A long stability (above 5 years) Pressure sensor used in HVAC system can saved $580.

Why you choose our refrigeration pressure sensor ?  
a.Low cost
b.SAE female Process Connection with built-in Schrader Deflator
c.Linear Amplified Output
d.Temperature Compensated ,Long time working at low temperate -40°C
e.Superior Long term Stability
f.Excellent Repeat ability/Hysteresis
g.EMI/RFI Rejection
h.Low power consumption
i.Ten million cycle life expectancy
J.Outstanding shock& vibration performance
k.Over voltage ,Reverse Polarity and short circuit protection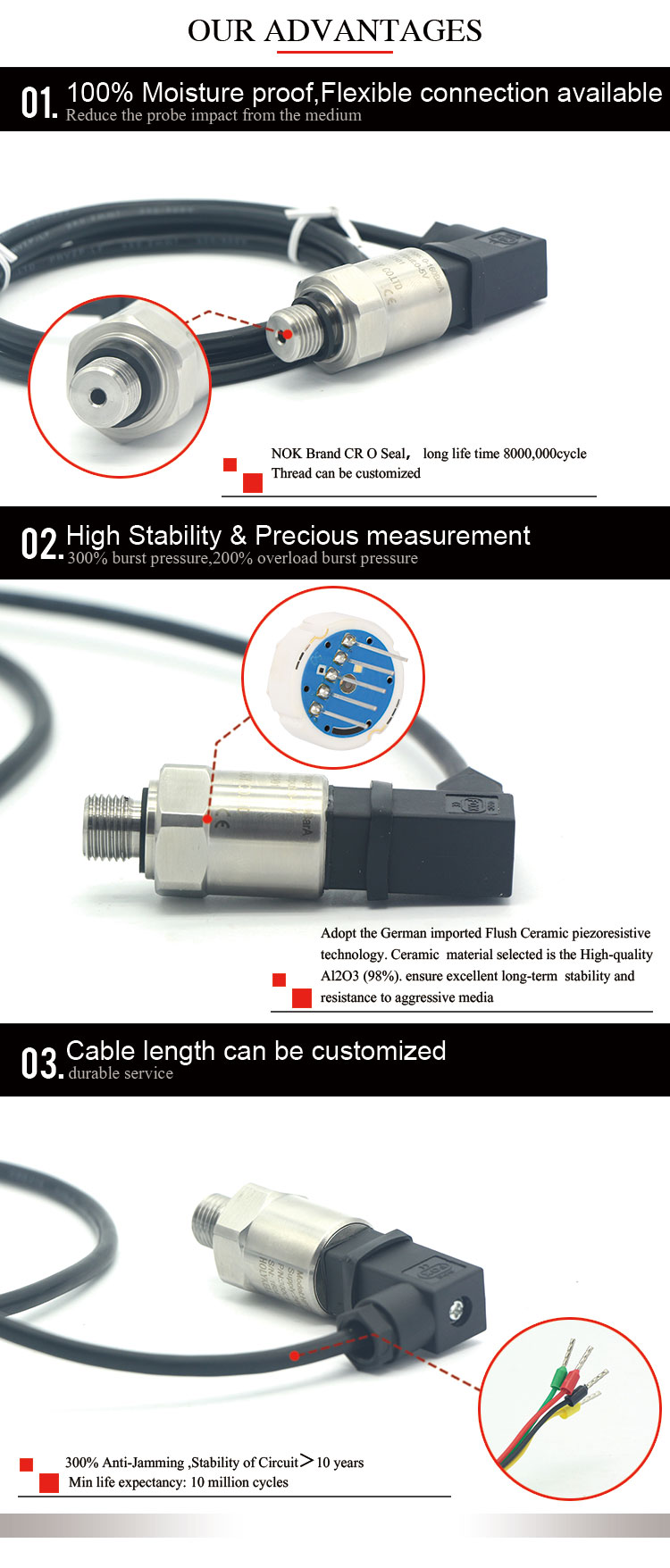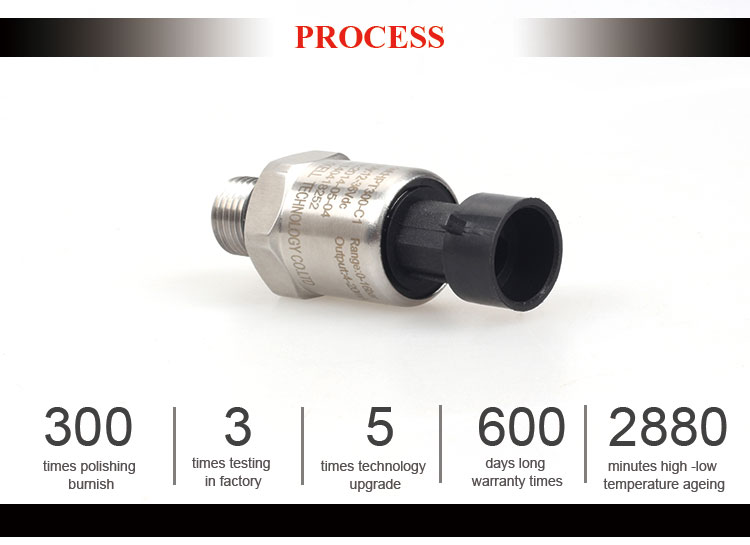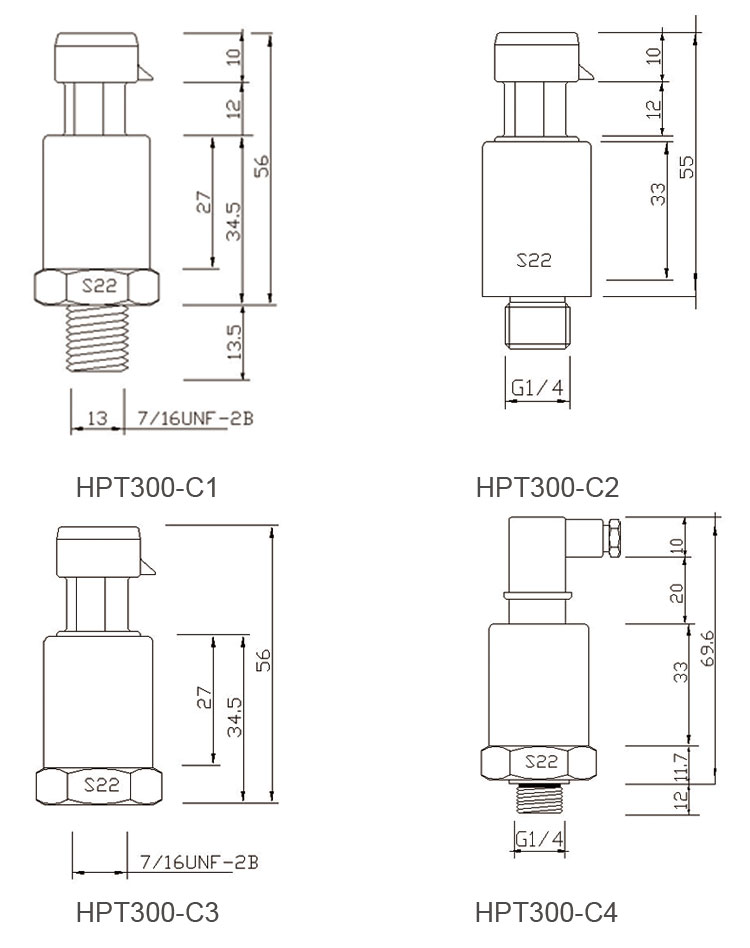 What's the Specification of pressure sensor for HVAC systems?
Pressure Range

-1…0-1 Bar.....600 Bar Optional

Pressure Type

Gauge pressure, Negative pressure and Absolute pressure optional

Accuracy

≤ ±1.0%F.S (Standard)

(Linearity Hysteresis

≤ ±0.5%F.S (Customized)

Repeatability)

Optional.

Electronic connection

Packard 3 Pin Connector;

Smaller Hirschman Terminal Box IP65;

Packard 3 Pin Connector with cable length by Customized.

Pressure

1/8''NPT male, 1/4''NPT male/Female, G1/2'' male, G1/4'' male/female,

connect port

7/16''-20 UNF male/Female (by Customized)

Electronic Wire

2 Wires

3 Wires

Output

4~20 mA

0~5V

0~10 V

0.5~4.5 V

Power Supply

12~36 V DC

10~32 V DC

15~36Vdc

5 V DC

Short circuit protected

Yes

Yes

Yes

Yes

Overvoltage protection

45 V DC

45 V DC

45 V DC

15 V DC

Working Temp

-40℃~85℃ 
Order information : Pressure range :0-10 bar ,Gauge type ,Output :4-20mA , Power supply:12~36VDC ,Process connection:7/16-20UNF male  ,Electronic Connector:Parked 3 pin 
What is The Application of pressure sensor ?
 Refrigeration and Air Compressor
 Hydraulic pressure controller
 Petrochemical industry
 Air-conditioner production line testing
 Auto pressure sensor
 Laboratory equipment
 Water Pressure Measurement
Company Information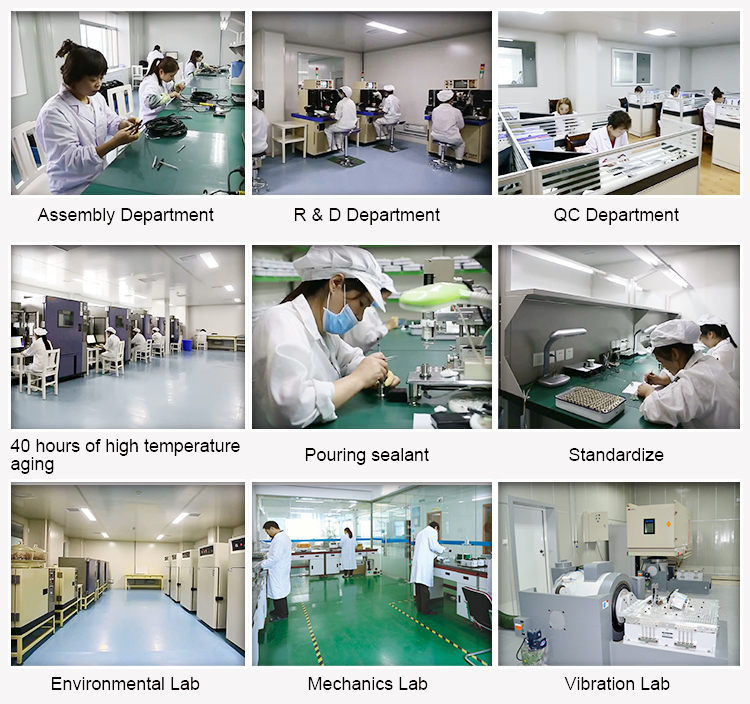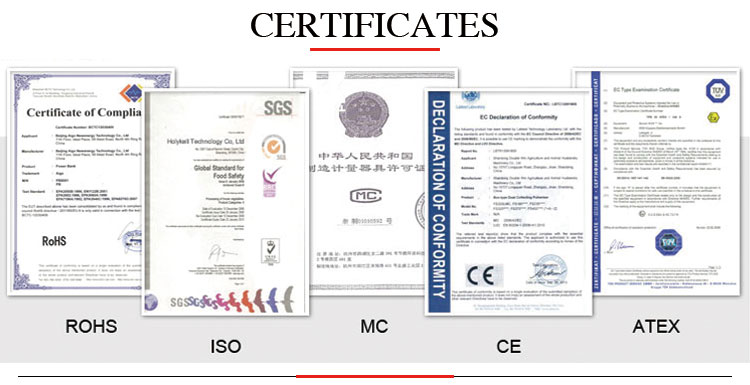 Product Categories : Pressure Measurement > Pressure Transducer